Robbie McDowell
You can be free (remix)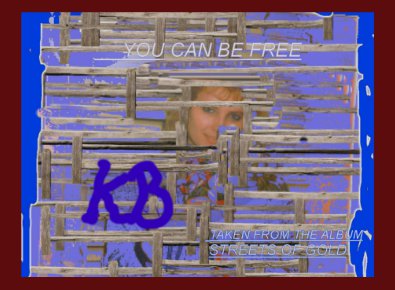 Genre: Pop
Click below to play sample:



"Don't rest your head on somebody's empty sleeve
Don't take no chance till you get your guarantees
Don't reach the sky cos you never want to suffer
Don't get to high cos you know they bring you down.

You can be free
You can be free
Just open up your mind
Change your heart
And you will see
You can be free
Just open up your mind
Unchain your heart "…..

"You can be free (remix)"
Lead Guitar Steve Jones (Brian Eno Air).
Bass Ben Sargeants (The Script & Amy MacDonald).
Written & Produced including Piano & Keyboards, Robbie McDowell.

Running Time: 3 min 37 sec
Bitrate: 192kbps
Sample Length: 1 min 5 sec
Manuscript Size: 0 pages





Music production & publishing for new songwriters, sheet music sales, songwriters unsigned, unsigned bands, songwriters UK, songwriters Wales, all unsigned songwriters & bands.
Click to enquire about this song