Hell & the taid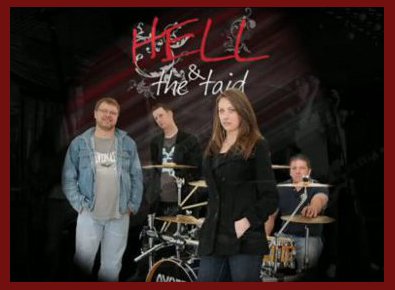 Helen Eve (vocals) Jack carmichael (guitars & keys) Kris Brzegowy (bass guitar) Shane Wiliams (drums & b.vocals) Words & Music by Jack Carmichael. You will find us on facebook & reverbnation.

For Bookings contact Steve Buck on 07513 616100
Myspace link at the bottom of this page.