Shivering Hills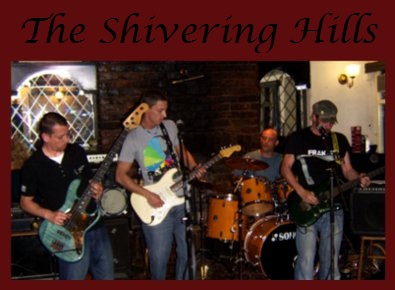 Steve Watson-Jones (Guitar/Vocals), Mike Watson-Jones (Bass), Levan Jones (Guitar) & Richie Dixon (Drums) Based in Penmaenmawr, North Wales, UK. Generally funked-up rock with brilliant guitar riffs, solos & amazing percussion.
Download our collection of songs with almost 26 mins playing time.
For bookings contact Steve Watson-Jones on 07578 780712
Myspace link at the bottom of this page.